Why choose ModulePlanning as your scheduling software?
Benefit from over 20 years of experience in time management and real-time interactive scheduling tools by integrating our team scheduling software into your business ecosystem.
Module Planning, integrates effortlessly into your company's IT structure with the IT tools you already use.
Benefit from great flexibility of use, the excellent adaptability and the particularly accomplished ergonomics of a 100% Swiss made product.
Experience exceptional quality support delivered directly from the publisher.
Protect your data with installation on your servers.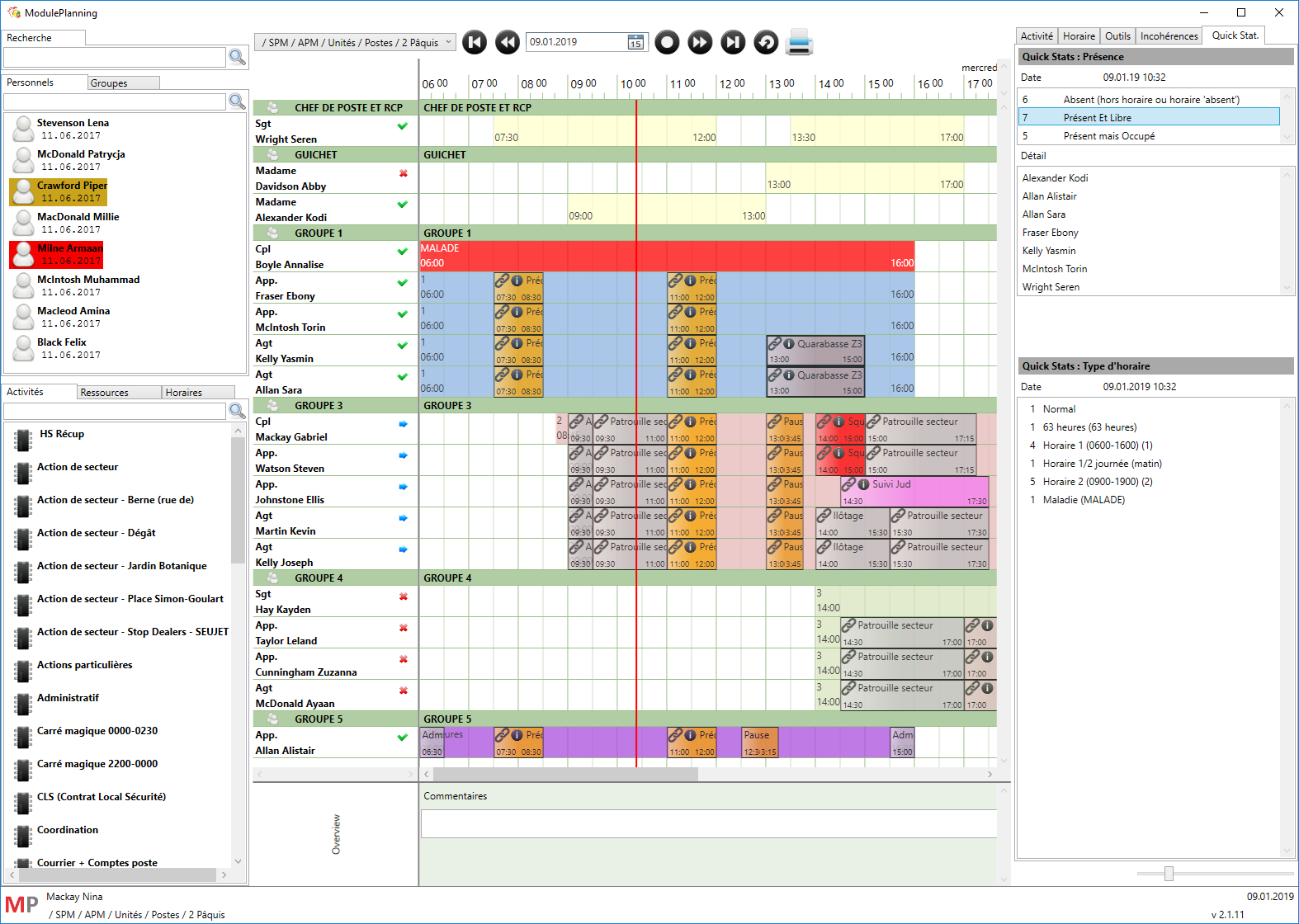 Benefits of ModulePlanning
Our scheduling software offers you a wide range of features at your team's service.
ModulePlanning offers you the following main functionalities:
Management of planning units (department, units, sectors, etc.)
Managing employees with their skills
Management of schedules, tours and absences
Overtime and vacation calculation
Management of unavailability and replacements
Availability and on-call requirements
Management of activities to be carried out (tasks)
Resource management (material necessary for the activity)
Location management
Graphical and interactive planning management (Gantt format)
Communication with employees (smartphones and tablets, PC consultation screens)
Consistency check engine
Notifications and workflow system
Management of related documents (attachments) on all elements (employees, contracts, skills, resources, activities, locations, etc.)
Standard reports & extractions
Interface with your HR system
Find out more about our scheduling software by going directly to the ModulePlanning website
ModulePlanning
Schedule an appointment
Contact us to discuss the best way to improve your daily life with our planning software, ModulePlanning.